Melbourne's Experts In Termite Protection
The Green Termite Bait System's proven termite management system can offer you and your home:
Early interception and detection of termites.
Positive and confirmable eradication of termites and their central nest. Simply superb success rate.
Improved value on your home when it comes time to sell.
Will not attract termites to your house, but consistently intercept scouting termites that approach your home.
D.I.Y has never been easier. Your baits can be serviced easily by any licensed pest control company in Australia. Suitable for several termiticides including, Termidor®, Intrigue®, Premise®.
Click here to open or download the Green Termite Bait Systems information brochure.
Click here to see the Green Termite Bait Systems on "Extra" as presented on Channel 9 - Brisbane. Read on while you download the 25.5MB .wmv movie file.
How the Green Termite Bait System works.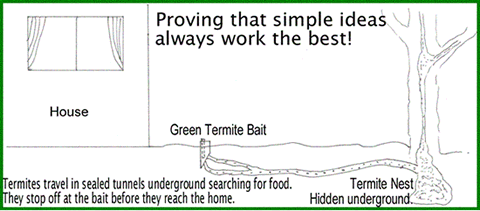 The Green Termite Bait System issues you a window into their underground world. You can see precisely when they land in the trap. It's then only a question of naturally including a miniscule measure of termiticide (Termidor Dust ® prescribed) to the snare. This strategy is typically done by your neighborhood vermin control organization. The termites unwittingly convey their deadly load back to the home where it is disseminated amongst all the termites (counting the Queen) and inside a couple of weeks the whole province is wiped out. They just don't have a shot. Your house is made safe
Green Termite Baits - It's termites that have to worry now, not you.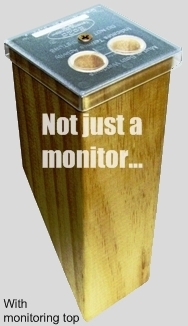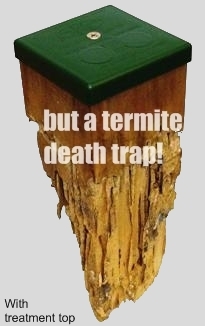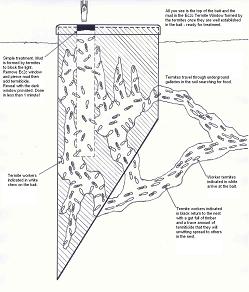 Note the "activated and treated" bait on the right. Termiticide is easily added by your professional termite manager after the termites drop in for a feed.
Beware of imitations... look for the Green Termite Bait Systems label on the top of the bait.
Key Benefits For You
Full service histories of bait activity, treatment and success history should increase the value of your home at the time of sale. (Note: Service records are kept by authorised full service distributors. D.I.Y customers can also do this for themselves. There is special section in the back of the D.I.Y manual for record keeping.)
Easy to see and early alert of termites near your home.
A strong chance to destroy their nest before they damage your home.
Better than 99% success rate - based on full service statistics gathered from over 1,000 homes monitored and serviced since 1996.
The Green Termite Bait System has been tested and proven to work since 1996.
Low cost and great value for money.
100% back-up and support if you need additional help.
Peace of mind. Doing something proactive for added protection on your home.
Contact Frontline Termite and Pest Control to have your home checked using GREEN TERMITE BAIT SYSTEM