Termite Inspections in Melbourne - It's your home - why risk it?
Termatrac® - Termites found with latest detection technology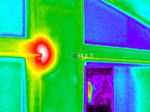 Termatrac is a breakthrough development in the detection of termites, invented and developed in Australia using technology similar to radar, Termatrac is the exciting answer to detecting termites through timber, plaster board, brick or masonry with no interference to the building material or termite activity. With no drilling, tapping or prodding, Termatrac is the answer to termite detection without termite defection!
www.termatrac.com
FLIR infrared cameras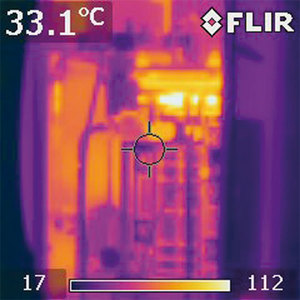 A picture is worth a thousand words, but a FLIR infrared image is priceless. The images from a FLIR infrared camera can find potential problems. Frontline Pest Control use FLIR cameras to help detect and diagnose termite and pest problems....
See website link for more details: http://www.flir.com
or contact Frontline to have your home checked using FLIR products
Pest Control and Termite Inspections in Lilydale, Belgrave, Ringwood, Croydon, Chirnside Park, Dandenongs, Mooroolbark, Montrose, Kilsyth, Bayswater and all Melbourne Eastern Suburbs including Yarra Valley.